Stopping Alzheimer's Disease
Earlier in It's Tracks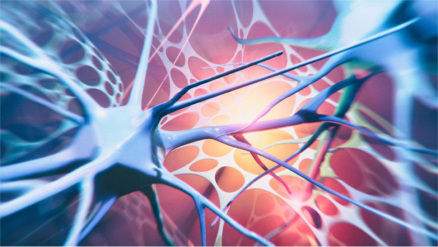 Alzheimer's disease (AD) worsens over time. It is a progressive disease, where dementia symptoms gradually worsen over a number of years. In its early stages, memory loss is mild, but with late-stage Alzheimer's, individuals lose the ability to carry on a conversation and respond to their environment. Alzheimer's is the sixth leading cause of death in the United States ...
To read more ... click here.
Does Coronavirus Fear the Italian Mediterranean Diet?
A question you might be asking yourself when you hear about the little village in Southern Italy with zero COVID-19 infections – despite the fact that most residents are 90+ years old.
It sounds like a fairy tale. Once upon a time, there was a small town of less than 3,000 residents in the province of Salerno in Campania, populated by a majority of inhabitants with at least 90 years under their belt, and where zero coronavirus infections have been reported.
To read more ... click here.
The #1 Food for Boosting Brain Health, According to a Dietitian
As far as organs go, the brain ranks at the top of the body's list.
Keeping it fed right over the course of a lifetime means that you and your brain will be better off as you age.
To read more ... click here.
MIND Diet: Here's how it can help to improve your brain and overall health
MIND diet is a combination of two popular diet routines. It includes nutritional foods which are good for cognitive decline, Dementia and Alzheimer's Disease.
To read more ... click here.
Alzheimer's: Copper transport in blood provides fresh clues
Faulty regulation of copper levels in tissues plays a major role in a wide range of illnesses, including Alzheimer's disease, Parkinson's disease, and motor neuron disease. An investigation of molecules that carry copper in the bloodstream has provided new leads for diagnosis and treatment.
To read more ... click here.
Living With Diabetes During COVID-19: How DO YOU Protect Yourself?
While the COVID-19 pandemic has altered our days and lives in unexpected ways, for some among us, the threat from the illness could be bigger and more severe. Older adults and people of any age who have serious underlying medical conditions may be at higher risk for more serious complications from COVID-19.
To read more ... click here.
Auckland scientists make world-class breakthrough which could help treat dementia
New research has discovered that the star-shaped brain cells called astrocytes play a critical role in controlling blood flow in the brain.
To read more ... click here.